Aloha BBQ Chopped Salad Kit
Fresh green and red cabbage, romaine, carrots, broccoli, green onions, sunflower seeds, pineapple and a vegan coconut "bacon". With hints of tangy Hawaiian BBQ, sweet pineapple bits, and a tropical BBQ dressing that transport your taste buds to paradise.
Product Features
Vegan Coconut Bacon
Hawaiian BBQ Flavors with tangy, sweet-pineapple bits
Washed and ready to enjoy
Organic Ingredients
Green Cabbage, Romaine Lettuce, Carrots, Broccoli Stalk, Red Cabbage, Green Onion, Tropical BBQ Dressing, Dehydrated Pineapple, Sunflower Seeds, Coconut Bacon
Contains
Soy, Tree Nuts (Coconut)
UPC
8 16554 02092 6
Plant
Based
Looking for a healthier and more sustainable way to eat? Look no further than our plant-based salad kits! Plant-based diets are a great way to reduce your environmental impact!
Vegan
Are you looking for a more compassionate and sustainable way to eat? Look no further than our vegan salad kits!
Gluten
Free
Our gluten-free products are the perfect choice for anyone who wants to enjoy
a tasty & nutritious meal without worrying
about gluten.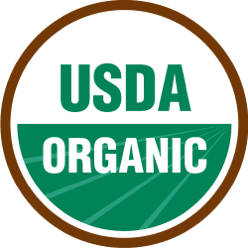 USDA Organic
We have over 20 years of expanding our certified organic program and meeting the highest food-safety standards.